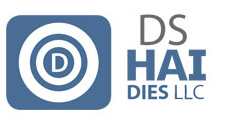 International Wire Dies is currently working with an Israeli company on a trial for new types of dies.  We are in the process of producing a Diamond that can be cut and mounted in a special angle.  According to our lab results its going to be for soft material and super hard materials.
The size range available at this stage is 0.118″  (3.00mm) to 0.25″ (6.35mm) 
Call for more information.